About Us
About #PassTheMicYouth
#PassTheMicYouth seeks to amplify the voices of young people by sharing their lived experiences and stories of activism through a podcast and blog. This platform aims to highlight youth-centered issues, demonstrate the necessity of youth leadership, and provide educators and youth-serving professionals with useful tools and resources for fostering youth leadership and strengthening youth/adult partnerships.
---
Our Team
Co-Hosts/Producers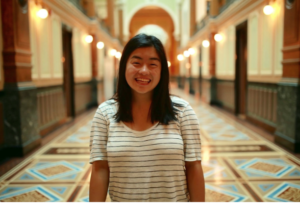 Sam Chan is a student studying political science and communication at NC State University. She is the Co-Director of the Diversity Outreach Department in Student Government, a Mental Health Ambassador, and founder of an event about the intersection between mental health and being a part of the APIDA (Asian Pacific Islander Desi American) community. She is passionate about racial justice, mental health, education equity, and civic engagement.
Sam is excited to be a part of #PassTheMic because she believes that social justice should be accessible, grassroots movements have the power to create change, and sharing stories is vital to understanding each other.
---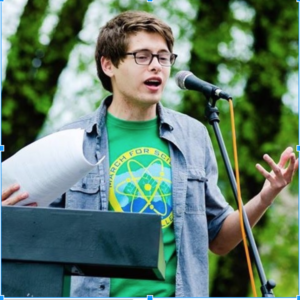 Hi, I'm Luke Shealy. I'm studying environmental engineering at North Carolina State University. Beyond working on #PassTheMic, I am involved with Engineers Without Borders and the March for Science. My first big experience with activism was leading the March for Science in my hometown of Asheville, North Carolina. It was inspiring to see over 2,000 people march together to support STEM and start a conversation about the challenges facing the scientific community. I see #PassTheMic as platform for young people to share our stories and voices. I'm so excited preconceptions to be challenged, new ideas shared, and important conversation started!
---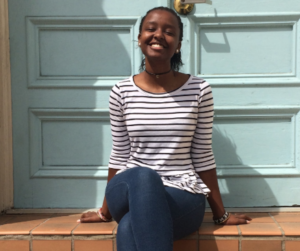 Nyawira Nyota is a student studying mechanical engineering and Spanish at NC State University, and is a Franklin Scholar as well as a Grand Challenge Scholar. She is an ambassador for the Office of Multicultural Student Affairs, and serves as the Programs Chair for the National Society of Black Engineers.
---
Program Coordinators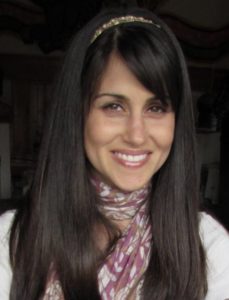 Maru Gonzalez, Ed.D. is an Assistant Professor and Extension Specialist in the Department of Agricultural and Human Sciences at North Carolina State University, a co-founder of Georgia Safe Schools Coalition (GSSC), and serves on the National Advisory Council for the Gay, Lesbian, and Straight Education Network (GLSEN). Dr. Gonzalez has over 10 years of experience working with youth in various capacities, including as an educator, researcher, intergroup dialogue facilitator, and school counselor. The experiences and stories of young people — both spoken and unspoken — motivate, inspire, and sustain her work in the area of youth development. In addition to her efforts domestically, she has collaborated with youth in Chile, Peru, Spain and the Dominican Republic on initiatives aimed at cultivating more respectful, inclusive, and affirming schools and communities. Dr. Gonzalez has appeared as a guest commentator on both CNN and CNN Español and is a regular contributor to the Huffington Post.
---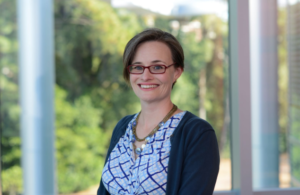 Katie McKee, Ph.D. teaches courses in leadership development and advises undergraduate students. She is a Co-coordinator of the Leadership & Social Justice Program in the College of Agriculture and is a Project SAFE Ally. Katie loves discussions about issues of justice and access, teaching methods and curricula for leadership, and 90s music. She's a reviewer for the Journal of Leadership Education because she loves seeing what other people are studying. Katie is partner to Jonathan and favorite human/carrot lady to Phineas (the wonder horse).
---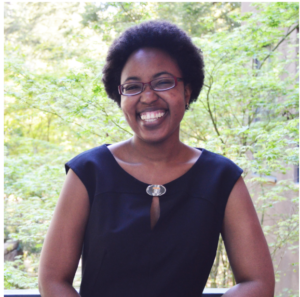 Christy Byrd, Ph.D. grew up in Gastonia, North Carolina. She received her bachelor's degree in psychology from Agnes Scott College and a masters degree in psychology and PhD in education and psychology from the University of Michigan. She was a National Science Foundation Postdoctoral Fellow at Michigan State University in the Department of Teacher Education. Dr. Byrd's research examines how school climate for diversity promotes academic engagement, cultural competence, and psychological well-being in students. She uses quantitative and qualitative methods to explore topics such as intergroup interactions, multicultural education, and culturally relevant teaching. Her work has shown that when youth experience their schools as positive, identity-affirming spaces, they are more academically engaged and successful.
---
K-12 Schools Consultant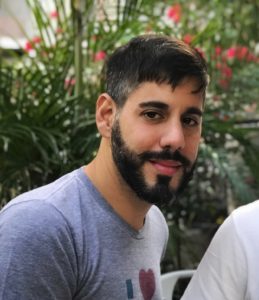 Michael Kokozos earned a Ph.D. in Education, Culture & Society from the University of Pennsylvania; he also earned a B.A. and a Masters with an international studies focus from New York University. He loves to travel and has lived in Turkey, Greece, and Canada. His research focuses on inclusion in educational contexts and prejudice reduction. His leadership focuses on collaborating with youth on global leadership and social activism. He currently teaches IB Global Politics in Miami, Florida.
---
Graduate Assistants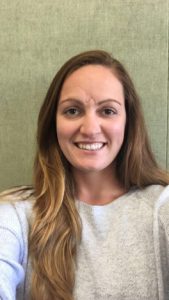 Kendra Dowen is in her last semester of the M.R. Youth, Family and Community Sciences program with a focus on college awareness and access among low-income, first-generation youth. With an educational background in Sociology and many years experience working with a diverse youth population, Kendra is excited to join the #PTMY initiative and bring with her, her passion for setting youth up for success after High School.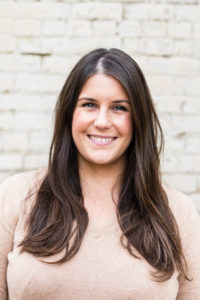 Amber Harkey is a graduate student in the Youth, Family, and Community Sciences program at NC State and she loves the work she does serving families. She works as a graduate researcher to help ensure families and youth receive the resources they need to be successful. She also teaches a leadership course for high school students at Duke University's summer program. Amber is excited to continue her work with youth by joining the #PTMY team.